Spicy Shakshuka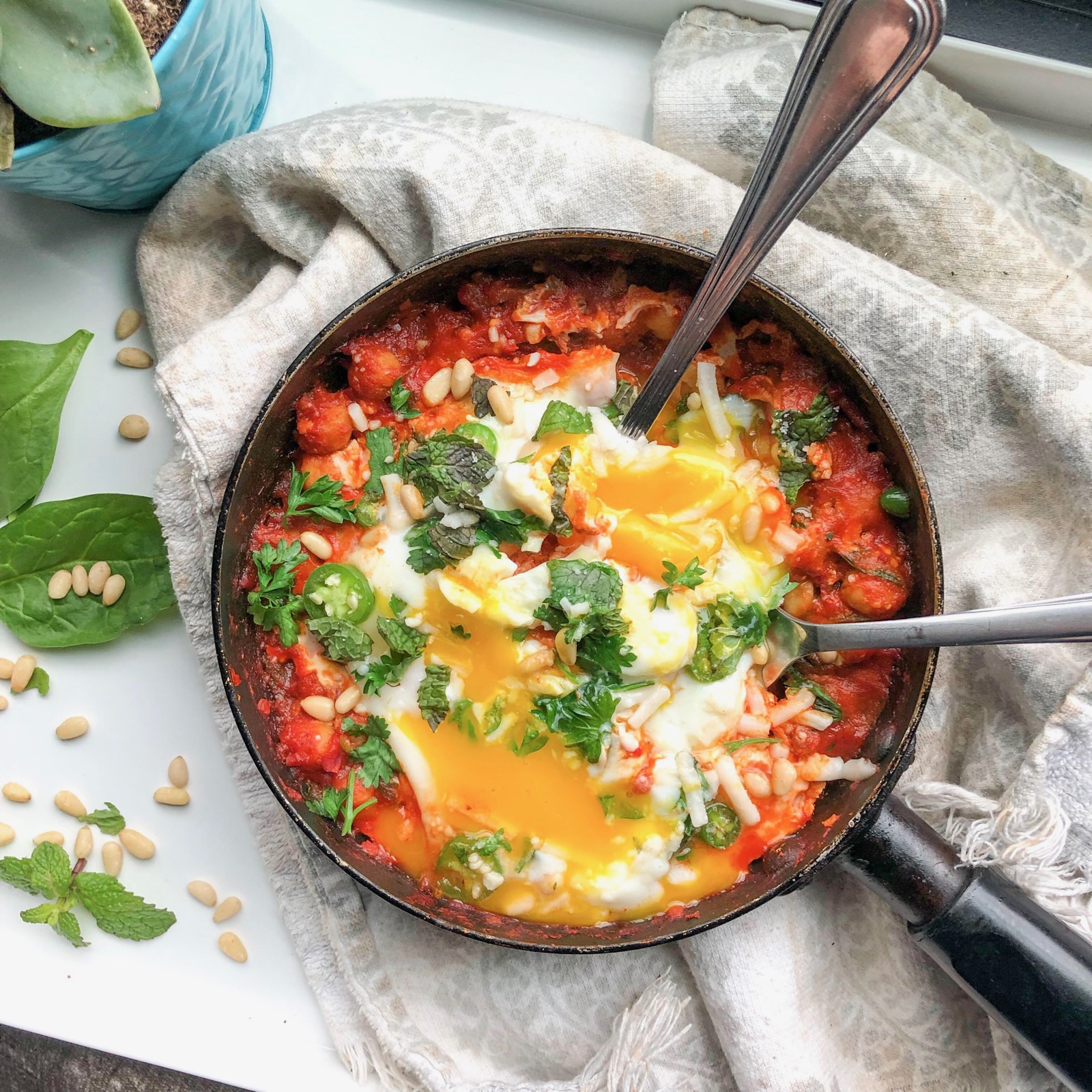 DAIRY-FREE, VEGETARIAN, GLUTEN-FREE, PALEO
Servings: 1 small skillet
Prep Time: 10 minutes
Cook Time: 15 minutes
Ingredients
1/2 can of tomato paste
1/4 cup of water
1 tsp of harissa
1 tsp capers (with juice)
1/4 cup of diced onions
1/4 cup of green peppers
1 tsp of minced garlic
1/4 cup of chickpeas
1/2 cup of spinach
1 tsp of lemon juice
Spices: 1 tsp of cumin, 1 tsp of paprika, 1 tsp of cayenne
2 eggs
1 tbsp of dairy-free yogurt (in place of feta cheese)
Toppings (optional):
fresh mint
parsley
cilantro
vegan mozzarella
pine nuts
diced serrano pepper
Instructions:
In a small skillet (mine is 4"), heat olive oil at medium

Add tomato paste and water to skillet. Mix to combine. Add 1 tsp of harissa + capers (with juice).

Add diced onions, green peppers, minced garlic, and chickpeas.

After 5-7 minutes, add spinach, lemon juice and spices. Mix thoroughly.

Add 2 eggs, cover skillet with lid, and cook for 5 minutes

Add dairy-free yogurt

Add your favorite toppings.