Sesame Street Noodles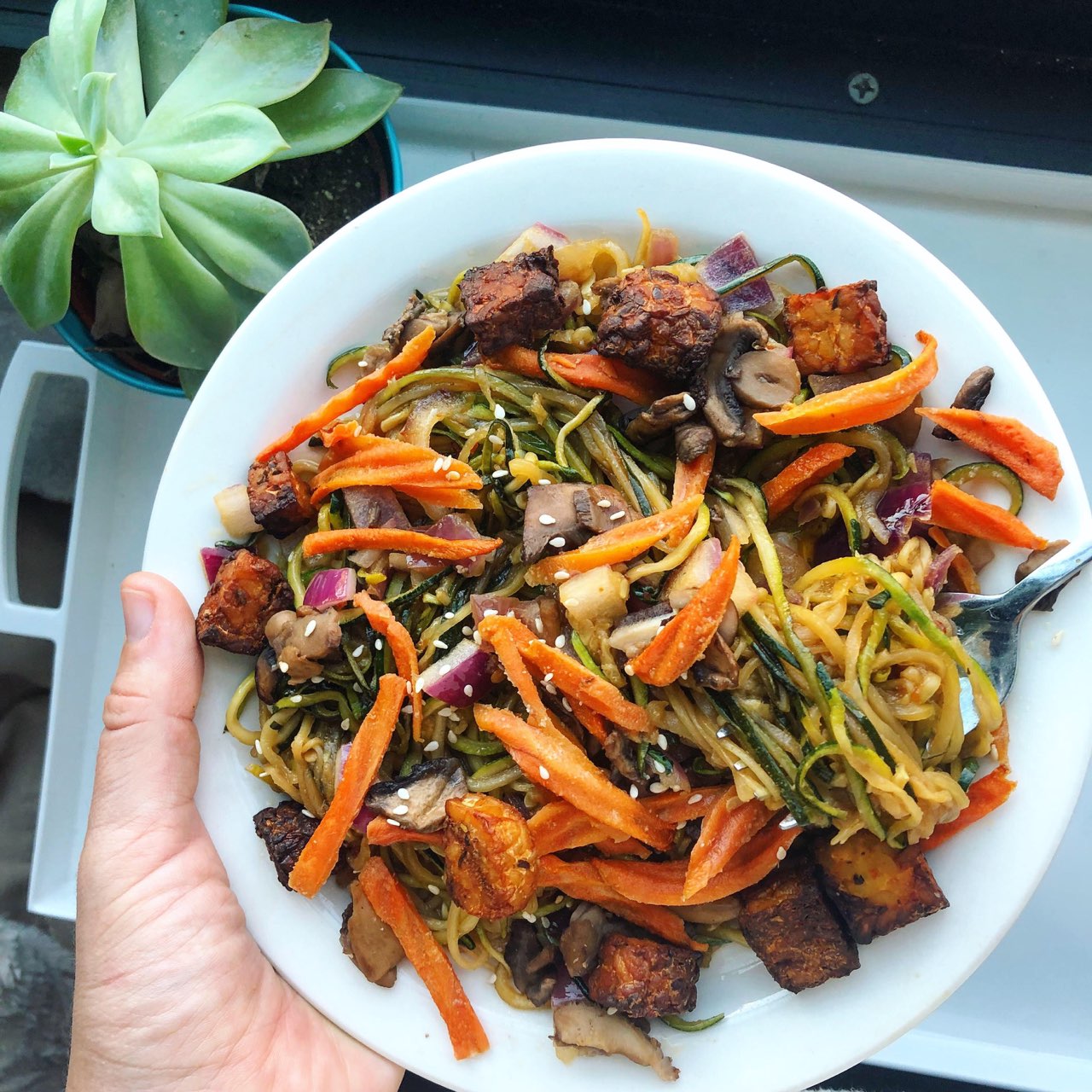 Grain-Free Sesame Street Noodles
Vegan, Gluten-Free, Paleo
Servings: 2 plates
Prep Time: 20 minutes
Cook Time: 15 minutes
Ingredients:
2 zucchinis
1/3 cup of olive oil + oil to line baking sheets
1/3 cup of coconut aminos
1/2 tsp of chili oil
1 tbsp of garlic powder
1/2 cup of diced purple onions
Instructions:
Use a spiralizer to transform zucchini into thin noodles.

I like to air-fry these for 5 minutes (tossing half way through) to help with texture; you can also broil for a few minutes*

Season noodles with olive oil, coconut aminos, chili oil, garlic powder. Add seasoned noodles to oiled wok with diced purple onions (I like to separate using tongs so they don't clump together).

Sauté for 5 minutes, remove from heat, plate and top with sesame-ginger carrots, roasted sliced mushrooms, Siracha tempeh, and sesame seeds
Notes:
*Zucchini releases water as it cooks, so avoid roasting for longer than ~5 minutes. This could result in soggy zoodles.